Various art projects also take place in the hotel. We want to be a testing ground in the field of tourism, sleeping and art, where we set up and carry out projects together with artists from different disciplines.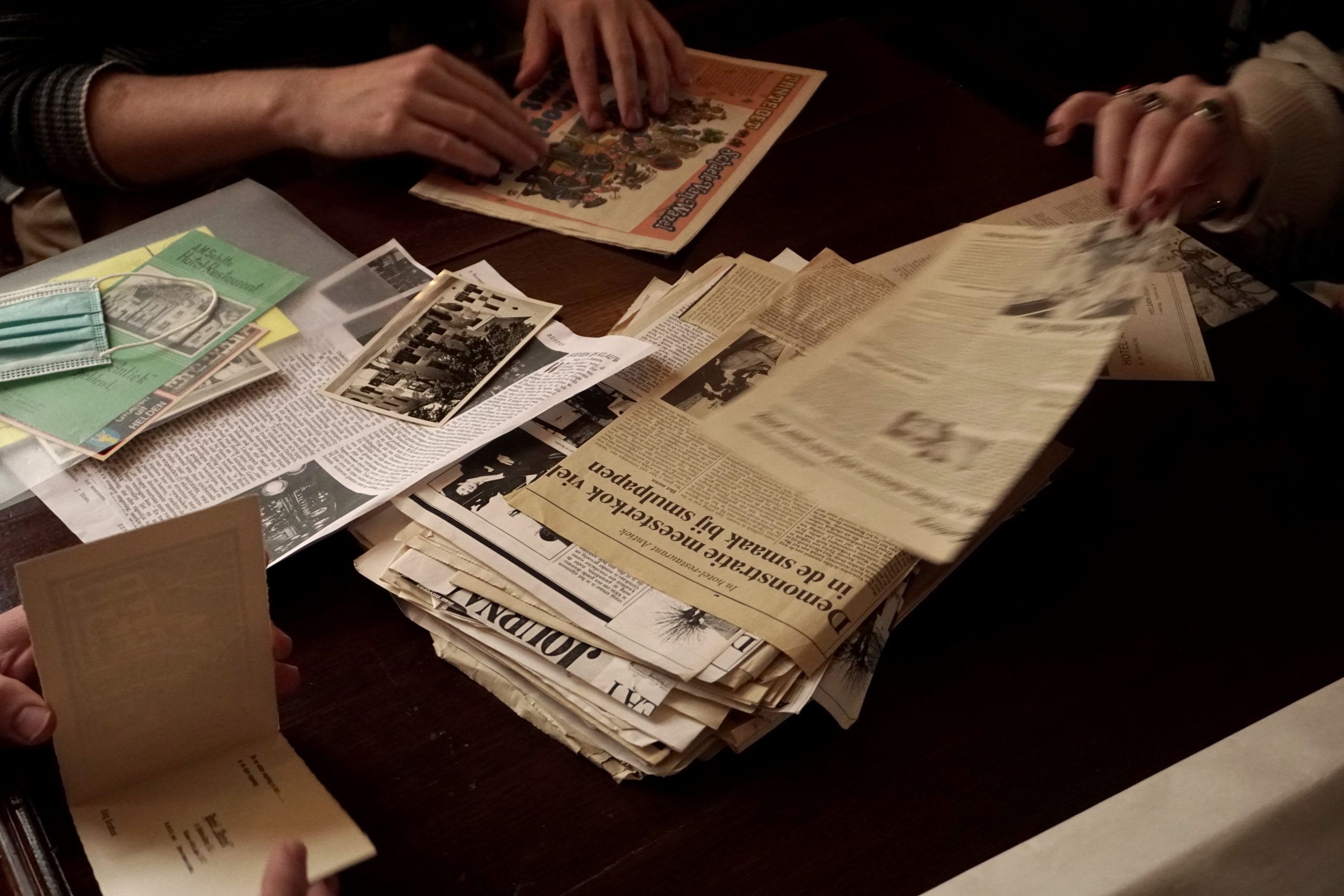 Audio Tour students Zwolle
January 2022
A group of 12 students from the ArtEZ University of the Arts from Zwolle visited the hotel in January to make 3 audio tours together: one in the forest, one in the village and one in the hotel itself!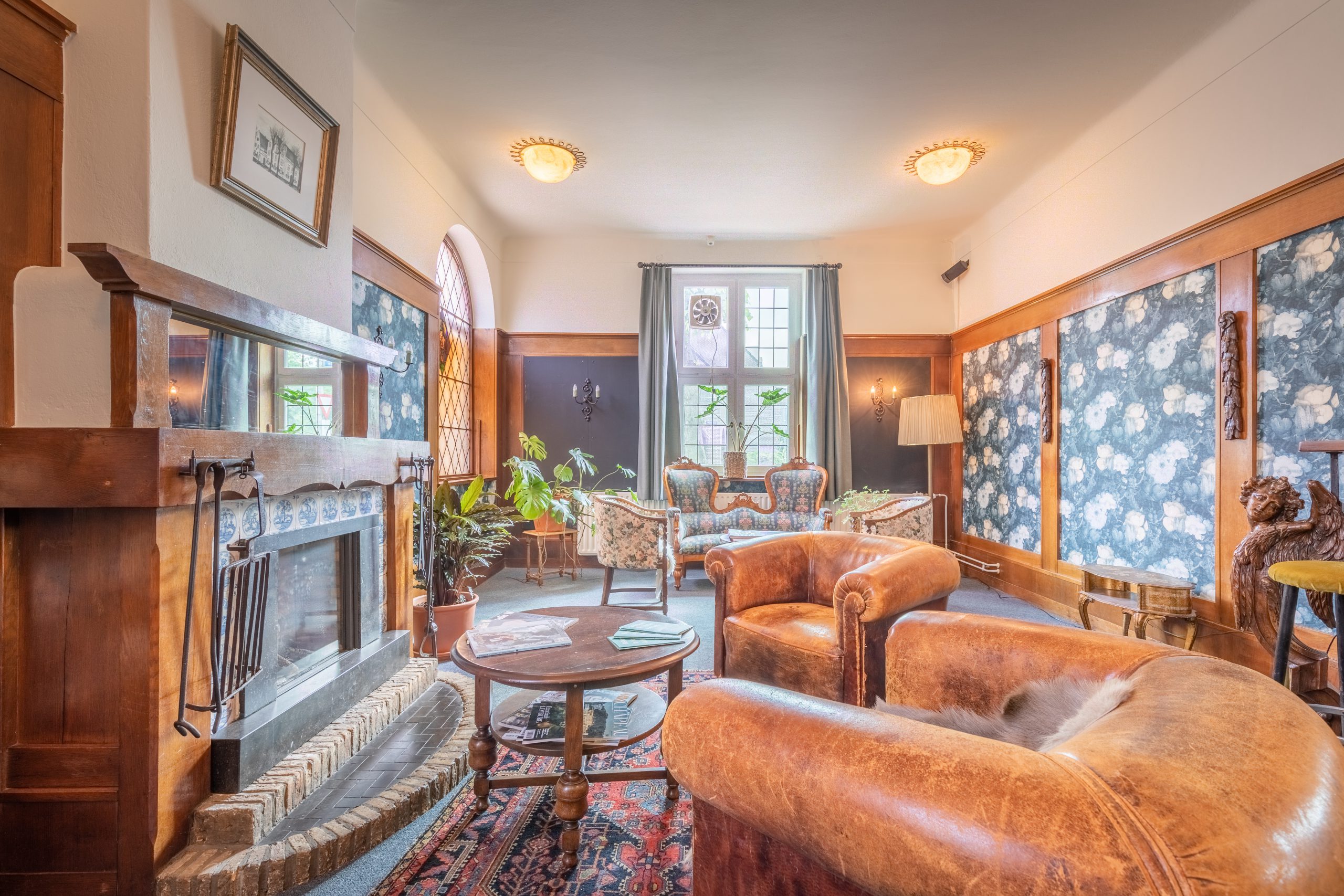 Moved! The first Salon Evening
Our first Salon Evening will take place on January 22! On these evenings, a variety of writers and artists will read from their own work in our Salon room. For this first evening, writer Jaap Robben, audio artist Allard Medema and art historian, writer, scent specialist and curator Caro Verbeek are invited. This first evening is free entry. Sign up now via Facebook (or by
mail
) – limited places available!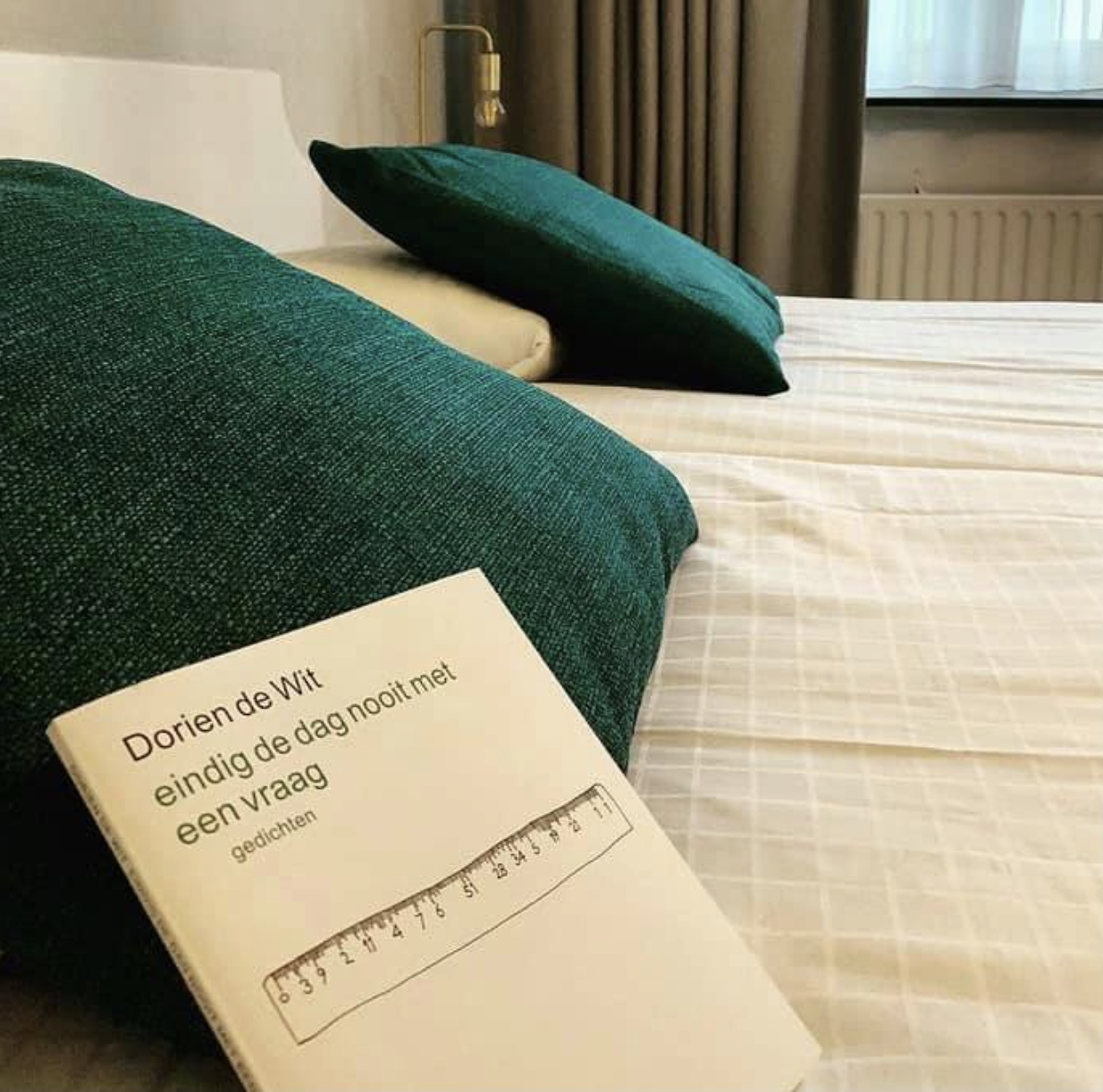 Artist in Residence: Dorien de Wit
November – February 2022
Writer and artist Dorien de Wit will be working on a new audio project in the hotel in the near future. Her poetry collection can also be found in all hotel rooms. This collection was recently nominated for the Buddingh' Prize 2021.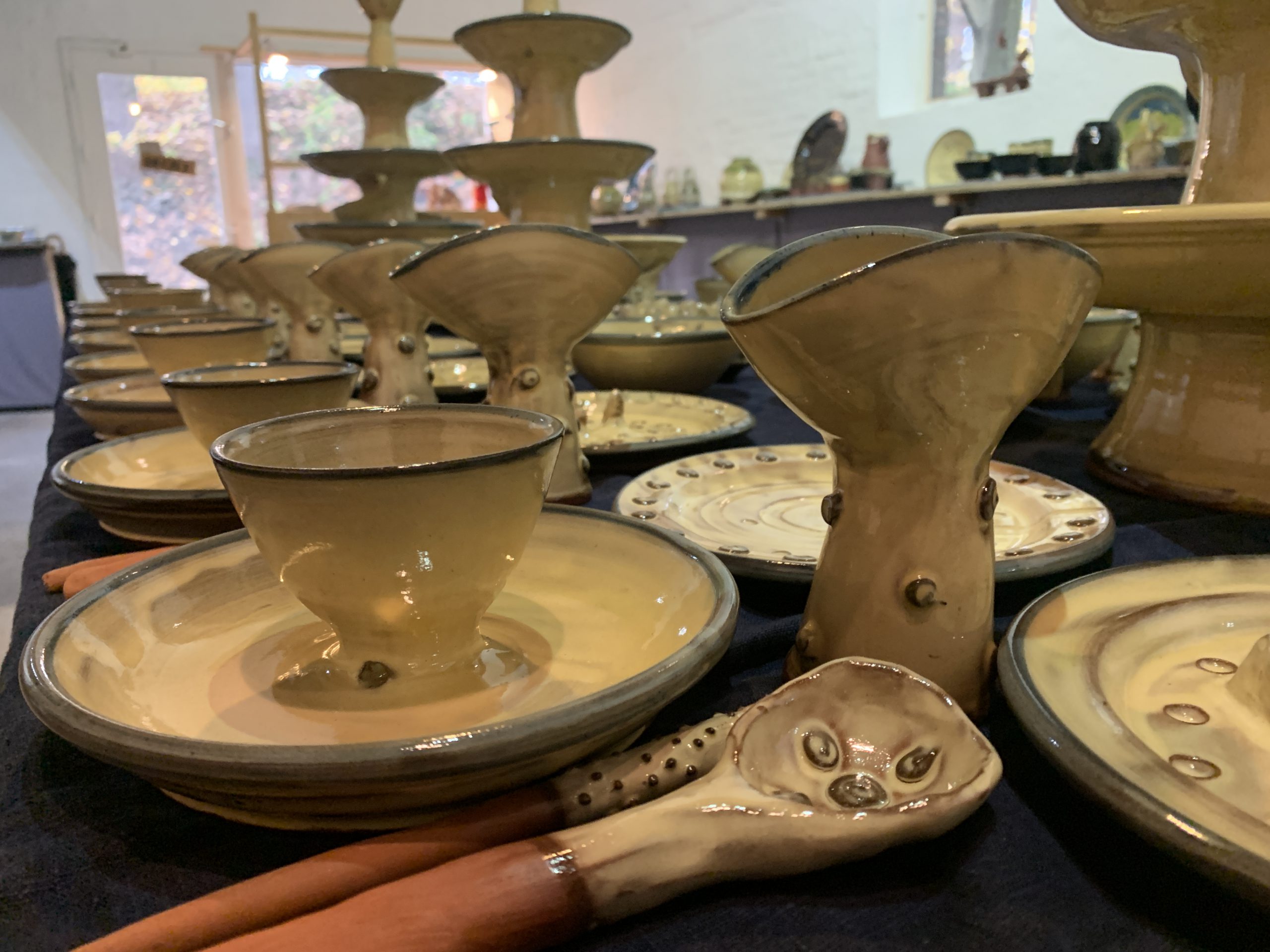 Playing with food
Commissioned by
Museum van Bommel van Dam
, hotel owner Pavèl van Houten designed a set of tableware made from locally sourced clay in collaboration with potter Niek Hoogland and educator Anneke Haane. The tableware challenges you to play with food. It is possible to dine in the hotel with this special tableware for groups of 12 to 20 people. Mail us if you are interested.
The tableware can also be seen in the Museum van Bommel van Dam from January 29 to April 3, 2022.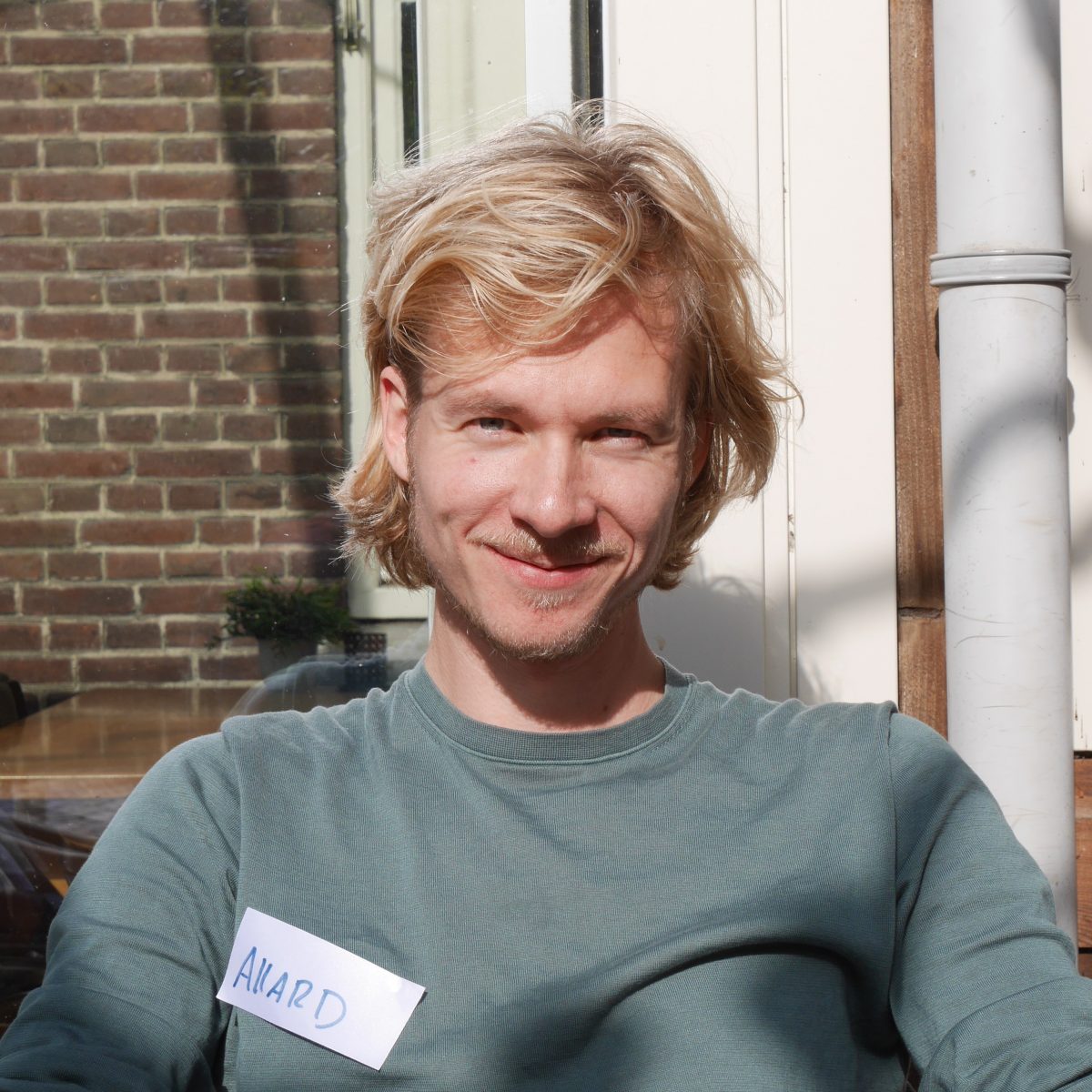 De Stairlift: Allard Medema
ongoing
Artist Allard Medema designed an audio experience especially for our stairlift. All guests can experience the experience and pick it up at the reception. Takes about 5 minutes!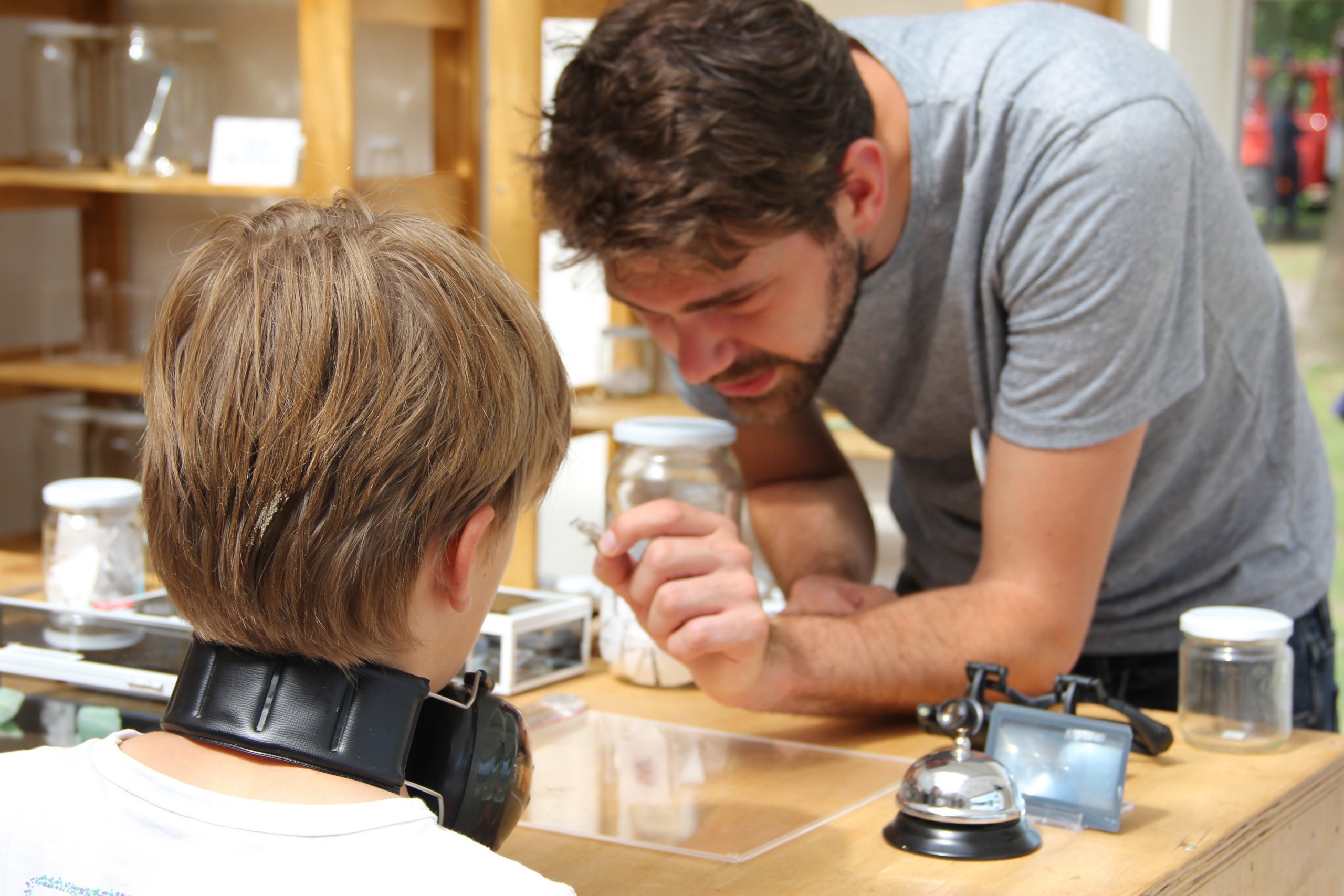 De smallest Tourist Information
In collaboration with Cultuurpad
spring and summer 2022
This new project, initiated by hotel owner Pavèl van Houten, will start at schools in the Peel&Maas region and will then also be on display at the hotel. In the project, a tourist information center will be designed and run entirely by children; from key rings, to guided tours and information booklets.
Open
Reception: 8.00 – 20.00 h
Hotel: 24/7